Melanie Stanley Stuart Michelle Melanie Stanley Stuart Michelle Melanie Stanley Stuart Michelle Melanie Stanley Stuart Michelle Melanie Stanley Stuart Michelle Melanie Stanley Stuart Michelle Melanie Stanley Stuart Michelle Melanie Stanley Stuart Michelle Melanie Stanley
MSSM
Friendship Scholarship Foundation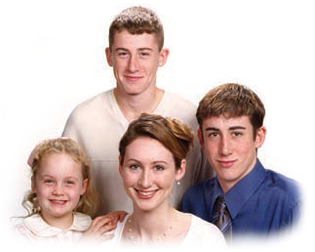 On March 26, 2002, the young lives of Melanie, Stanley, Stuart, and Michelle were tragically ended when they were murdered by their stepfather/father. Their mother Christine McFadden, a veterinarian, vowed to find a way to bring to the world the gifts her children were destined to create. Thus, in May 2002, she established the McFadden-Willis Children Memorial (MSSM) Foundation, a non-profit 501(c)3 tax-exempt public charity that funds scholarships and other educational and literacy projects.
All projects, information brochures, and scholarship applications are included in this website. Individual stories of each of her children may be obtained by simply clicking on their photos / names on the home page. Friendship Scholarship recipients tell you "their story", and what the scholarships have meant to them (first Friendship Scholarships awarded June, 2003).
This site is not an appropriate place to describe the tremendous loss of Melanie, Stan-The-Man, Stu, and Michelle to this world - their actual deaths had nothing to do with who they were as individuals, their accomplishments and the leadership roles they were already serving within their community.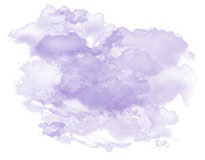 Melanie was the daughter of Dr. Christine McFadden and Dr. Thomas Willis. She attended Our Lady of Mercy School from kindergarten through eighth grade. Melanie was a tremendous scholar, excelling in numerous academic achievements. While in grammar school, Melanie participated in, and was finalist in many spelling bees. She received the Governor's Award for Academic Excellence each year, and was a member of the Junior California Scholarship Federation. She received numerous awards for speech and writing, was awarded the President's Award for Academic Excellence, and was the recipient of the National Merit Scholar Association award.
Melanie was actively involved in Golden Valley High School, taking all of the honor level and advanced placement courses available, and was a member of the leadership classes. Melanie was selected to attend the Rotary Leadership Camp in 2002. She was a member of the Junior Varsity Cheerleading Squad her freshman and sophomore year. Melanie choreographed the halftime dance numbers, and led her junior class to winning the "Most Spirited Class" Award.
Melanie was number two in her junior class with a 4.5 Grade Point Average. She was actively working to attend Stanford University after graduation.
Melanie was an accomplished dancer, having studied ballet for 12 years at the Merced Academy of Dance. She performed in numerous shows including Coppela and Alice in Wonderland. She attended summer school ballet with the San Jose Company, and was applying to attend an advanced summer school ballet.
Melanie was extremely close and involved with her mother, brothers, and sister. She was a tremendous role model for her siblings, and set a hard standard to follow with all of her academic and social accomplishments. She had a large group of friends while maintaining a very close knit relationship with a special group of friends from elementary school. She was a very kind, generous, strong-willed, independent, exceptionally intelligent and motivated young woman who was widely loved and admired.
Melanie Lorraine Willis
November 14, 1984 - March 26, 2002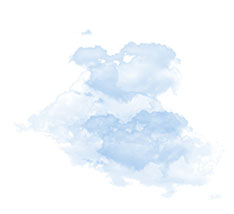 Stanley was born in Merced, California to Dr. Christine McFadden and Dr. Thomas Willis. He attended Our Lady of Mercy School from kindergarten through eighth grade. Stanley was a tremendous athlete having been involved in soccer, football, basketball, and baseball. He was also a strong student, having been very successful academically through elementary and high school. Stan was an avid outdoorsman with an interest in hunting and camping, and enjoyed paintball. Stanley had two extremely large loveable dogs- Jack, his Irish Wolfhound, and Tigger his Bouvier that he cared for and tried to keep from destroying his mother's beautiful trees and flowers.
Stanley was actively involved in Our Lady of Mercy School. He was one of only two or three students that played all three intramural sports provided by the school from sixth grade through eighth grade, and accomplished this while remaining an honor roll student. He played on the "A" team for all three sports from the time he started in sixth grade. Stanley was prominent in all of the school shows often providing and demonstrating his amazing sense of humor, which was enjoyed by all.
In his time at Golden Valley High School Stanley was a member of the freshmen football and baseball teams. Stanley was also involved in all of the honors classes available to freshmen and was very academically successful.
Stanley was the hunter in the family. He was skilled in marksmanship, and demonstrated great pride in his knowledge of gun safety. Stan and his fellow hunting friends provided many adventures in recipes and cooking for his mother with the prizes from their hunting and fishing trips. Somehow, Stanley and his friends believed that Stanley's mom possessed amazing culinary skill to be able to turn these prizes into gourmet meals. More amazing still, is that Stan's mom accomplished this feat as they would all sit down to eat what Stan and his buddies had brought. He loved outdoor sportsmanship, and shared this passion with many of his friends. Stanley was also actively involved in paintball competitions and activities.
Stanley shared an extremely close relationship with his mother, brother and sisters. He also had a close relationship with his father, stepmother, brother and sister in Bakersfield. Stan had a large group of friends with several close friendships that he maintained throughout grammar school. Stan was an amazing young man with a tremendous sense of humor and ability to entertain and interact with all ages, children through adults. He was a very calm, loving, intelligent and creative young man with a tremendously quick wit. Stanley had great presence and was a recognizable force as a leader in all that he did. He was well respected and loved by all his peers, their families and all who knew him.
Stanley Edward Willis
July 19, 1986 - March 26, 2002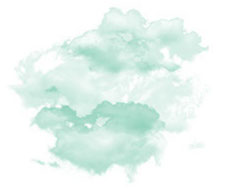 Stuart was born in Merced, California to Dr. Christine McFadden and Dr. Thomas Willis. He attended Our Lady of Mercy School from preschool through eighth grade. Stuart was an exceptional athlete in all areas. He excelled at soccer and also played basketball and baseball.
Stuart was actively involved in intramural sports at Our Lady of Mercy School. He received an award at the end of basketball season for his courteous and sportsman like conduct. Stuart's greatest love and strength was soccer. He had played competitively for many years.
Stuart played for the Merced United Red Storm, a Class 1 competitive soccer team at the State Cup Level. He was an aggressive player, playing sweeper and occasionally priding himself for "catching the Gold Card" (actually a yellow card which is a disciplinary warning for rough soccer play). Stuart was a tremendous asset to his competitive team at Our Lady of Mercy. He was truly gifted and had hoped to try out for the Olympic Development Program in soccer. The Merced City League Soccer Jamboree / Tournament in November is held in his honor.
Stuart was also a dedicated and conscientious student, which resulted in his inclusion on the honor roll. He was an extremely courteous and kind young man to everyone. Stuart was looking forward to attending Golden Valley High School.
Stuart loved to dance and was truly good as noted by many of the girls in his class. Stuart loved to play games, set up programs on the computer and burn CDs for his family and friends. Stuart also was a risk-taker and didn't mind an adventure, such as trying many of his mother's exotic dishes and always loved her cooking regardless of what it looked like on a plate.
Stuart had a very close relationship with his mother, brother and sisters. He also had a warm relationship with his father, stepmother, brother and sister in Bakersfield. He took great pride in his ability to tease and exasperate his younger sister, Michelle, while being a tremendously patient and fun playmate. Stuart was a very loving, kind, conscientious, firm, and competitive young man. He was a young and natural leader of his peers, and was very well respected and loved.
Stuart Richard Willis
August 31, 1987 - March 26, 2002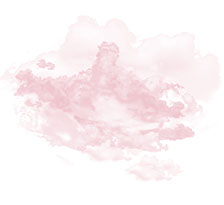 Michelle was born March 7, 1997 to Christine McFadden and John Hogan. She attended Our Lady of Mercy Preschool and was ready to enter Our Lady of Mercy kindergarten in the fall.
Michelle had all of the advantages of being born ten years later than her sister and brothers, and to an older, more relaxed and go-with-the-flow mother. She had the affection and attention of all that she came into contact with due to her wonderfully precocious nature and high verbal skills. Michelle was mature beyond her years, understanding early the need for organization, providing specific directives to anyone entering her area, shopping lists (to ensure that you get what you want at the grocery store) and saving money (even if you had to borrow other people's teeth to get the Tooth Fairy to come).
Michelle loved all of her pets, and she loved flowers and working in the yard with her mom. Michelle preferred pink, but also accepted purple as favorite colors. The television was always set to ensure Michelle's access to her favorite cartoons. When her mother would inform Michelle that a cartoon was inappropriate, Michelle would suggest to mom that she "just cover your ears". Michelle loved baby dolls, stuffed animals and computer games. She loved to go fishing and then chase her big "sissy" with the fish once home, while waiting for her mom to fry up the catch of the day. Michelle had a very special blanket that was always with her. She had adopted the habit of smelling her blanket at each corner prior to leaving it at home. If allowed to bring "blankie", she always ensured that it was seat belted in prior to leaving home.
Michelle had many wonderful friendships, including many children her own age, as well as her sibling's friends and a number of adults. She was extremely adept at conversation, and was a joy to visit with.
Michelle loved to be at her mom's veterinary hospital. She would collect her own special patients, and then call upon the doctors and staff to bandage, feed and help care for her patients. It was not unusual to have several cages in the hospital housing "recovering" Beanie Babies. Michelle loved assisting her mom in understanding the correct way to care for all of the animals. She was truly intuitive and very aware beyond her years of the clinic and all the care required treating the animals. It was truly expected that she would someday follow her mother into the practice of veterinary medicine.
Michelle was greatly loved by her brothers, sister and her mom. She returned their love and enjoyed all of the activities and noise associated with having older siblings. She was an amazing girl with much vibrancy and love. She brought sunshine wherever she went.
Michelle Morgan McFadden
August 31, 1987 - March 26, 2002

MSSM Friendship Scholarship Foundation • PMB 121 3144 North 'G' Street #125 • Merced, CA 95340
Copyright © MSSM Friendship Scholarship Foundation, a 501(c)3 tax exempt charitable foundation. All rights reserved.